Just Released, The Lost Ark Immediately Dominate the Number of Players on Steam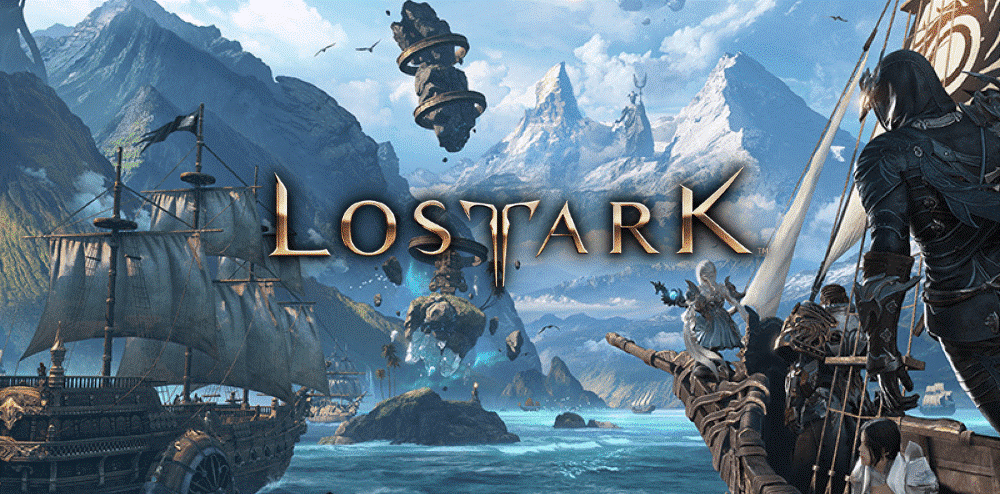 There were many surprises at the beginning of 2022, one of which was the release of games that were actually not new but turned out to be able to attract a lot of gamers around the world.
The first is God of War which managed to dominate the 'Top Seller' Steam for a few weeks after its release. And now it's Lost Ark's turn, which was just released and immediately skyrocketed the number of players to be at the top of Steam's active players.
Lost Ark is a free-to-play MMORPG game with a Diablo-style appearance that has actually been released since 2019. But at that time the release of this game was made exclusively for the South Korean market by the publisher, Smilegate.
After gaining great success in South Korea, Smilegate then collaborated with Amazon to bring this MMORPG to the United States and also Europe.
The Beginning of the Game
It has been a long wait of almost three years for many gamers, another thing that makes many gamers curious about this game is that there is a paid early-access period of three days before its release which has even succeeded in making Lost Ark as one of the most popular games on Steam. It was initially introduced and launched on 2019, but it was only released on South Korea and Japan.
In the end, Lost Ark was officially released to the public on Steam on Friday, February 11th, 2022. And in less than 24 hours, the game was immediately flooded with players who had already gained access.
Fortunately, the Lost Ark made a success tricks to let its player to keep playing the game, unlike New World which failed to keep players who had reached the endgame, the Lost Ark seemed to have enough content to keep players busy.
Unfortunately, until now Lost Ark has only been released for North America, Latin America, and also Europe, so players from other regions have to be more patient to wait for Amazon and Smilegate to open their access gates. For this conditions, some gamers are forced to play using VPN.
Game Features
The Lost Ark game carries almost the same gameplay as Diablo, but with a Korean MMORPG touch that is quite thick. Apart from that, it is also an MMORPG from Smilegate that adapts to the camera mechanics and top down action.
This game has also been released in Japan, Korea, and Russia with the latest update. In fact, some time ago Amazon and Smilegate also teamed up to bring Lost Ark to the western market. The game focuses on combat with the computer to do some explorations and completing missions. In addition, players can also hunt for collectibles to carry out various quests and much more.
Players can start the game by making adjustments to their respective characters. Play this game to complete the existing storyline. After successfully reaching level 50 in the game Lost Ark, players can open access to dungeons.
In this dungeon, players will be able to get more experience, Lost Ark Gold, and also various items drop that can be equipped. Many players also looking for Lost Ark Items for sale to strengthen their characters.
Character Creation
Appearing with Diablo-style top down action gameplay, MMORPG Lost Ark has many interesting features for its players.
One of the things they show off is the Character Creation feature in the MMORPG Lost Ark. Unlike other games, Lost Ark still adheres to the gender lock that has been abandoned by MMORPG developers in general.
In the Character Creation Lost Ark later, players can choose a class that is partially gender locked even though there are two classes with different genders.
Fighter, for example, locked in female and male with different sub-classes, or Warrior, which is currently only available for male gender in Lost Ark.
Once selected, the player will be able to choose an existing preset. Unfortunately, Lost Ark's Character Creation cannot be customized like Black Desert, which offers customization of the body, face, and overall character of the character.
Lost Ark Gameplay Review
How to play the Lost Ark game is actually quite simple. Left-click where you want your character to move, and right-click where you want to attack. You can map abilities and consumables to various hotkeys, and take advantage of class-specific moves and ultimates. It's a simple gameplay, but very addictive and satisfying.
Simple doesn't mean easy, and Lost Ark can present serious challenges if you're not careful. Enemies will swarm you and, depending on your class, you may need to move to avoid being surrounded. Some classes, like Berserker, thrive in their midst, while others, like Gunslinger, require distance.
Lost Ark lets you choose from five classes: Warrior, Martial Artist, Gunner, Mage, and Assassin. Within that main class, there were various subclasses that specialized in various aspects of combat. For example, the beginner-friendly Berserker, part of the Warrior class, can attack multiple enemies while swinging his cute bigsword.
With various classes, skills, and combat styles, players have their freedom to build their own character. It is expected for the players to hunt, grinding their level, increase their level, and so on. In fact, some player also buy Lost Ark gold from many platform such as mmoexp to make their character even stronger. Thus, they can perform well at PVP to compete with other players.
Conclusion
From one point of view, Lost Ark is a breath of fresh air, as we don't see multiplayer online action role-playing games (MMOARPGs) very often. This Korean game features a beautiful world, full of life and things to kill. It's also a typical high fantasy story, where you have to save the world from an evil that never worked.
Lost Ark has a pretty good foundation, though it faces stiff competition from other fan-favorite ARPGs, such as Path of Exile and Grim Dawn. It doesn't break anything new, other than adding an MMO aspect to the genre, but it does have loot at least.
The game has recognizable Asian video game tropes in it, including giant swords, massive armor sets, and impractical women's clothing. And being free-to-play (F2P), you can probably expect the monetization tactics we're all used to today.